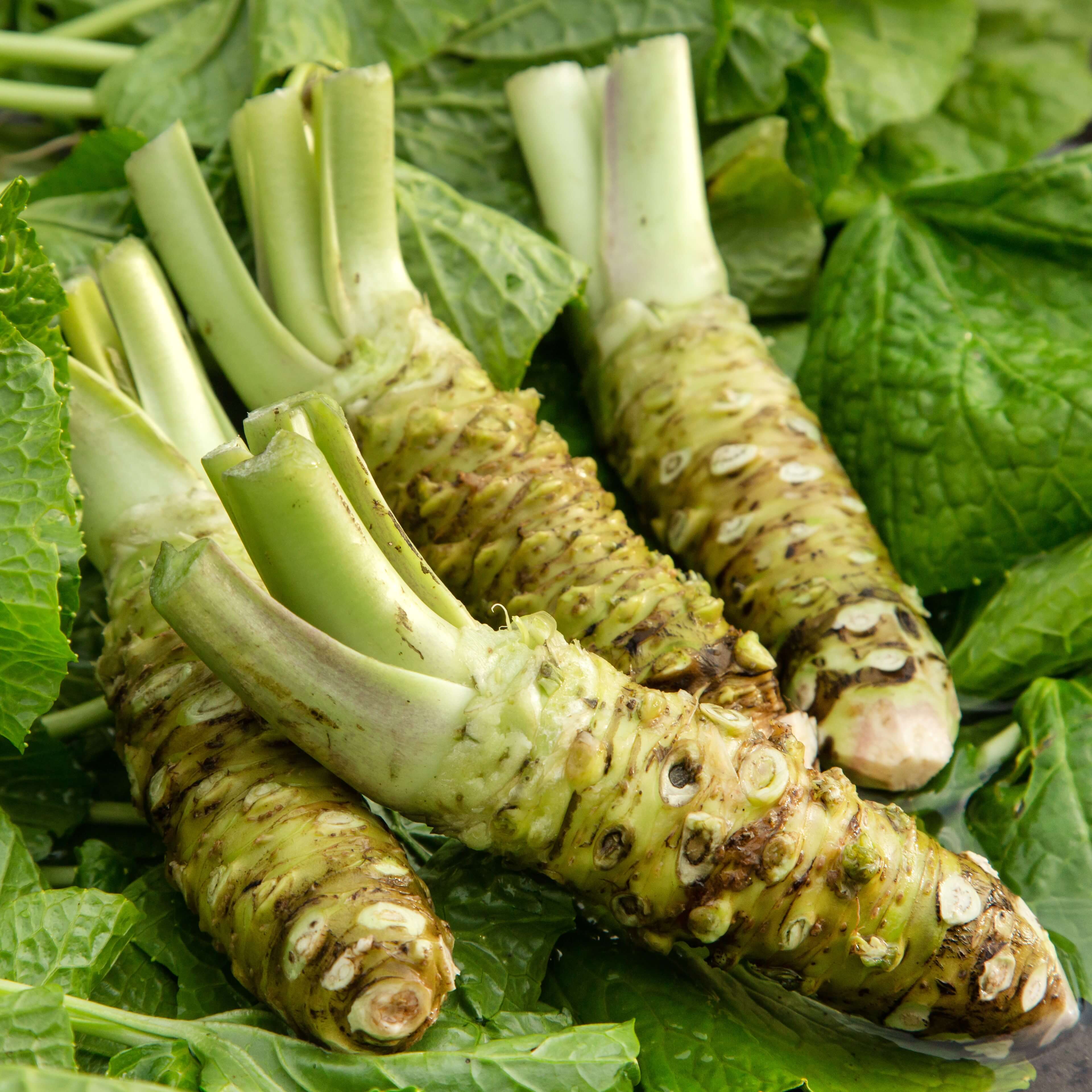 Fresh Wasabi Rhizomes
£18.50
Product Description
Our fresh wasabi rhizomes are grown in County Armagh, Northern Ireland in rich organic soil. The mazuma rhizomes take over 2 years to grow to reach maturity and are individually harvested to order. The harvested wasabi rhizomes are then prepared for vacuum packing. On receipt of your wasabi rhizome, remove it from the vacuum pack and wash it under the tap with cold running water. Then wrap the wasabi rhizome in a damp cheesecloth - which is provided - and place it in the fridge until further use.
The fresh wasabi rhizome can be stored for up to 28 days.
Enjoy grated wasabi - providing new foods for your table!