Wasabi Crop Story
Wasabi Crop is a new start-up company initiated by the organic chemist Dr Sean Kitson. The idea originated from his son, Zak who first suggested starting up a business venture to sell rare garden plants. So, we both researched into growing rare plants and came across Wasabia japonica. The more we read about the wasabi medicinal plant the greater the excitement about growing it for a commercial market. To our surprise, we found not many wasabi growers outside Japan and the inspiration was to let everyone know about this remarkable plant. We knew this was going to be a challenge due to wasabi's stringent growing conditions.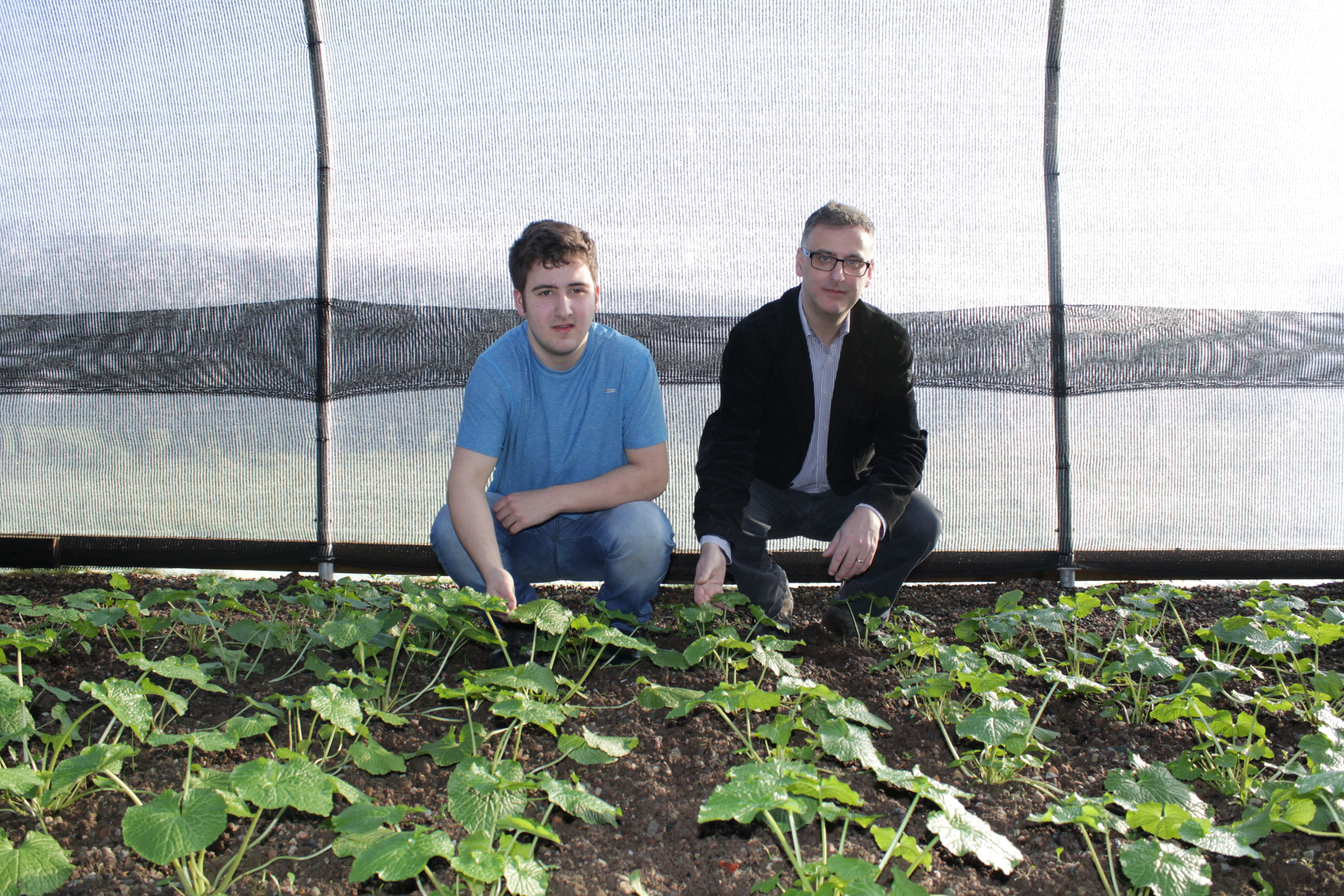 The first thing we did was to construct a large polytunnel containing an automatic water irrigation system on a two-acre site which has become known as the Wasabi Crop Facility. The planning and construction of the polytunnel began in late 2015. The next stage was to secure wasabi plant 'starts' from a viable source. This was a huge challenge and after making numerous inquiries, we purchased a large number of Mazuma wasabi plants. On receipt of these wasabi plants, we began the major task of planting them in the polytunnel. This important work was down to Zak and it took him nearly five days to complete. Zak had the easy job and my work was to prepare the pea shingle gravel beds.
Eventually, all the wasabi plants were planted by October 2016. In the meantime, a large greenhouse was constructed for our Wasabi Crop Research. The research projects involve growing wasabi using greenhouse hydroponics, Hadopots technology and seed germination studies.